ROOFING SOLUTIONS
Composite Roof Panels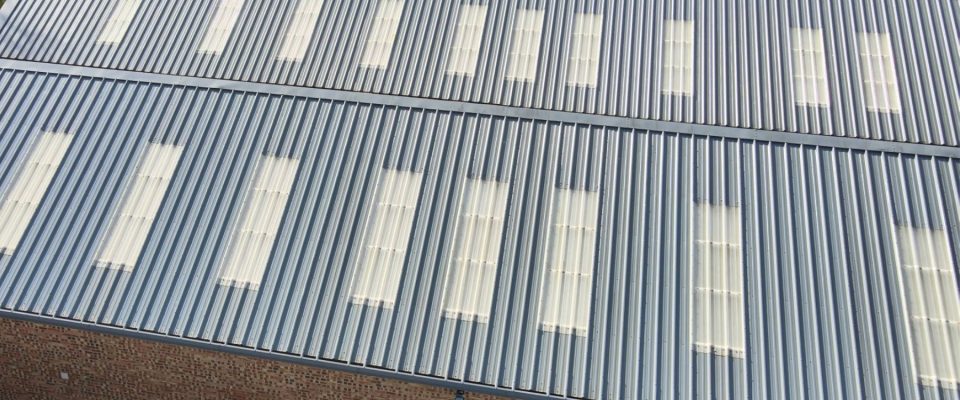 Composite roof panels are a pre-layered roofing system, which is essentially a large sandwich of insulation filler, steel profiled top sheet and a steel-profiled bottom liner panel. The composite roof panels we use at Retain Roofing are pre-assembled in factory conditions prior to arriving on-site, which reduces our installation time.
A composite roofing system is perfectly suited for industrial and commercial roofing projects as they can be installed quickly, even over a large area. The insulation reduces noise levels, is low maintenance, highly rated for thermal performance and is fire resistant at the same time.
Our composite roofing systems minimise heat loss, which keeps buildings warmer for longer, helping to reduce their carbon footprint and saving on energy costs. The panels have a guaranteed structural performance and can even be used for wall cladding applications.
At Retain Roofing, the composite roof panels that we use are available in a full range of coatings, insulation thicknesses, profiles and colours. If a composite roofing system sounds like the ideal system for you, please don't hesitate to get in contact with the team.
Please don't hesitate to contact our friendly and knowledgeable team on
0800 027 2244 to learn more about our composite roof panel system. Or simply complete the contact form below and we would be delighted to assist with your search in finding the best solution for your industrial or commercial property.