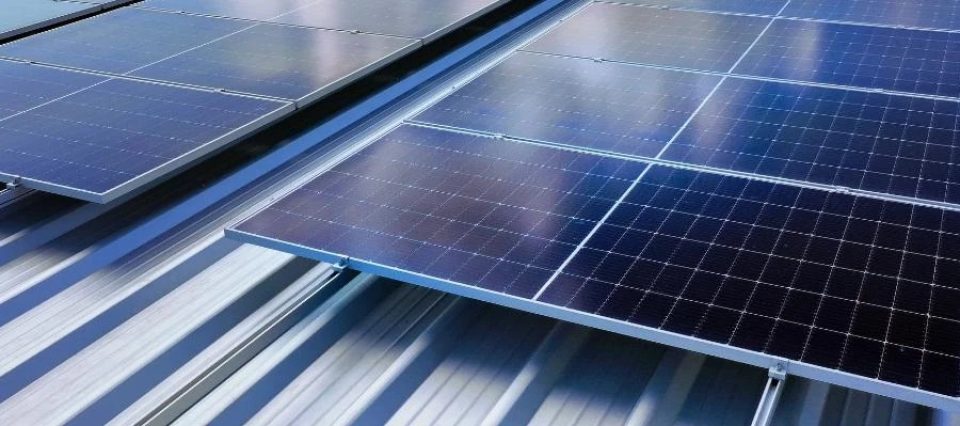 Rooftop-mounted solar systems are the most common type of installation. A roof-mounted commercial solar PV system can be installed on flat or sloping roofs, including metal composite roofs or rubber materials. Rooftop solar panels make good use of otherwise unused, empty space. 
Rooftop solar PV systems are popular for generating clean and renewable energy. They can be installed on commercial and industrial buildings and provide significant cost savings on electricity bills. In addition, rooftop solar PV systems can help to reduce greenhouse gas emissions, as they generate electricity from the sun without producing any carbon dioxide or other pollutants.
The size of a rooftop solar PV system depends on several factors, such as the available roof space, the electricity demand of the building, and the local solar irradiation levels. For an example of economies of scale, a typical residential rooftop solar PV system may have a capacity of 3-8 kilowatts (kW). In comparison, larger commercial solar PV systems can have capacities of several hundred kilowatts or even megawatts.
Please don't hesitate to contact the Retain Energy team on 0800 027 2244 to discover more about our solar pv services. Or just complete the contact form below and we would be happy to help you find the best solution for your requirements.