Earlier this year, as many of you already know, we became principal partners of last season's Sky Bet League One champions, Plymouth Argyle Football Club. The Greens are back in action this weekend after the international break and face West Brom away.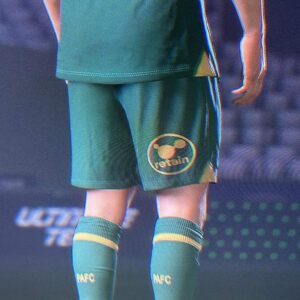 Last month's launch of EA Sports FC 24 and proudly seeing the gold Retain logo on the back of the Argyle shorts in the game, got us thinking about football and how we might line up as a group of companies!
In the world of business, it takes teamwork, strategy, and a goal-oriented mindset to score big. Just like in football, where a perfect hat-trick is a rare feat, our three companies, Retain Roofing, Retain Access, and Retain Energy, have achieved something extraordinary by working together seamlessly.
Just like a solid defence in football, the services of Retain Roofing safeguard industrial and commercial buildings from the elements. With our expertise, we ensure that every structure we work on stays protected from the harshest weather conditions that the UK throws at us. A clean sheet is the goal, and they consistently achieve their target.
In the business world, access is key. Retain Access is our midfield playmaker, providing the perfect assists for our projects. Just like a midfield orchestrating a beautiful play, they facilitate smooth operations. They ensure that everyone and everything has the right access to succeed on-site with our high-quality scaffolding solutions.
Every great football team needs a top goal-scorer, and Retain Energy plays that role to perfection. They power our solar PV projects with clean and sustainable energy solutions. Just as a striker nets crucial goals, they help our clients thrive with efficient commercial solar energy solutions to help reduce their carbon footprint and energy bills.
Together, these three companies form the perfect trio, much like a winning football team. They work together in perfect harmony, each playing their unique role, to score a perfect hat-trick of success and progression in the business fields we operate in.
For an in-depth insight into our comprehensive, three-in-one professional services and the advantages of adopting a single-contractor approach for your project, do not hesitate to get in touch with our team. You can reach us at 0800 027 2244 or email us here. We're here to answer your queries and provide the information you need.
Knowledge based on experience
Award-winning three-in-one contractors serving the nation